Variety of cleaning techniques Deck Staining and Restoration Service in Winnetka, Northbrook, Wilmette, Barrington and Lake Forest

Outdoor rooms and balconies are often used for fun and useful outdoor recreation. However, if you don't take care of the wood`s condition and postpone deck cleaning, this can result in undesirable consequences and cause worn out decks. If you run into this situation or want to avoid it, consider deck restoration.
Our deck restoration service specialists will be able to help you extend the life of your decks with excellent deck staining services and deck painting service. Of course, do not forget about proper care and careful operation. However, even with proper care, there may be situations when you need to repair wooden floors and desks. Also often when carrying out facade works it is not simple enough to repaint your deck. And it is desirable to turn to our deck restoration service, because we`ll not just update the look of your fence, but also restore it to its original state with power washing and carry out a number of works to strengthen and protect the desk from future damages.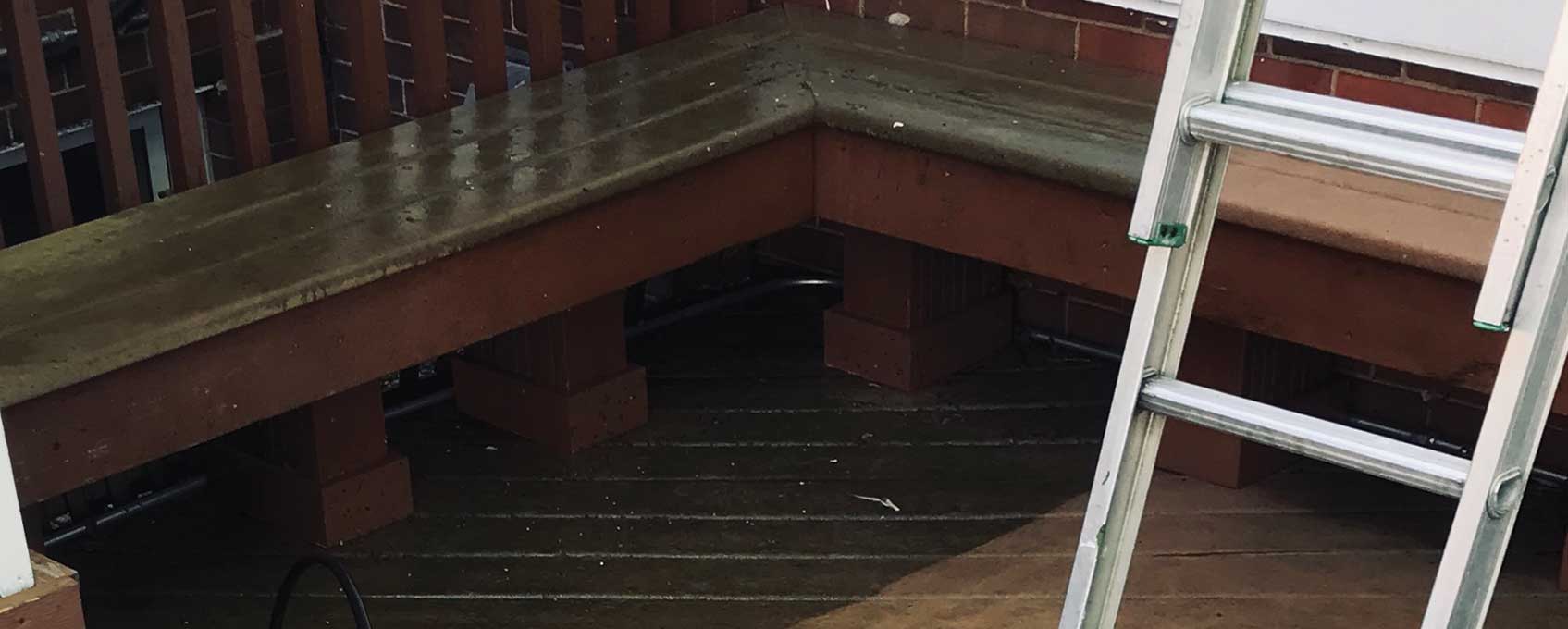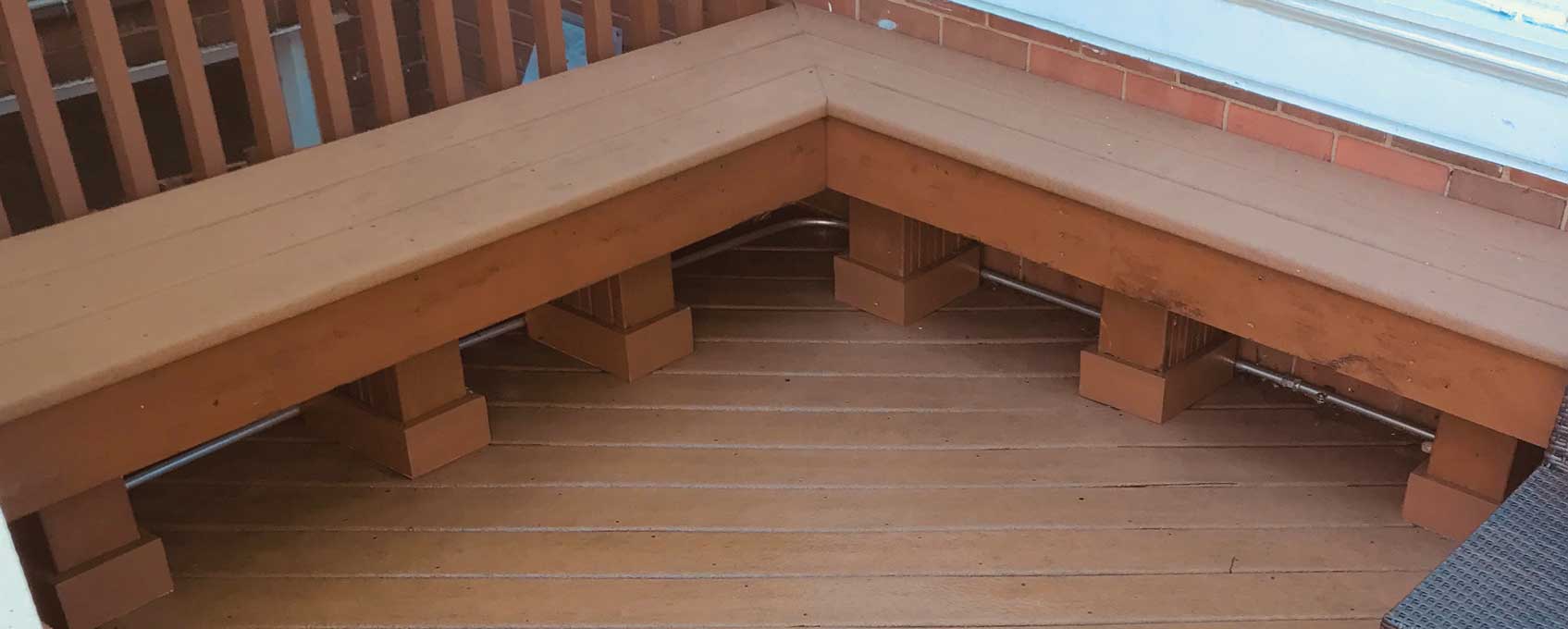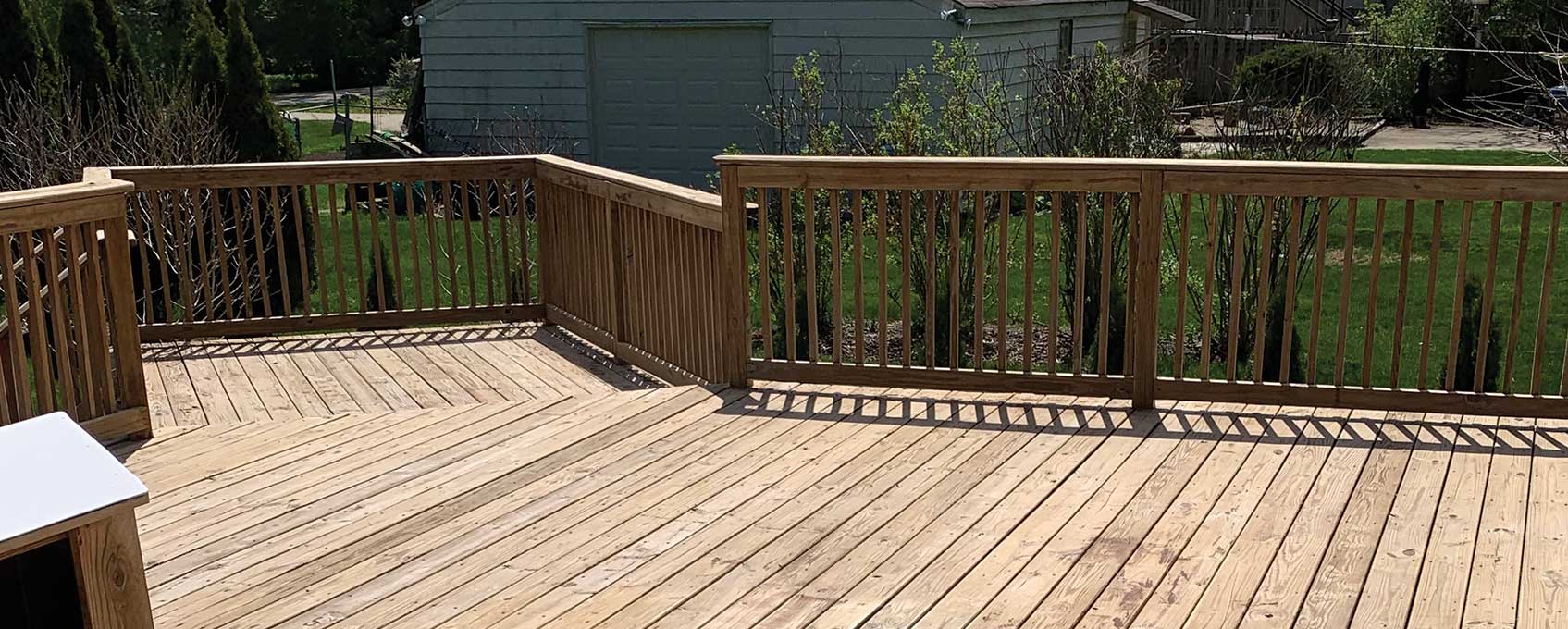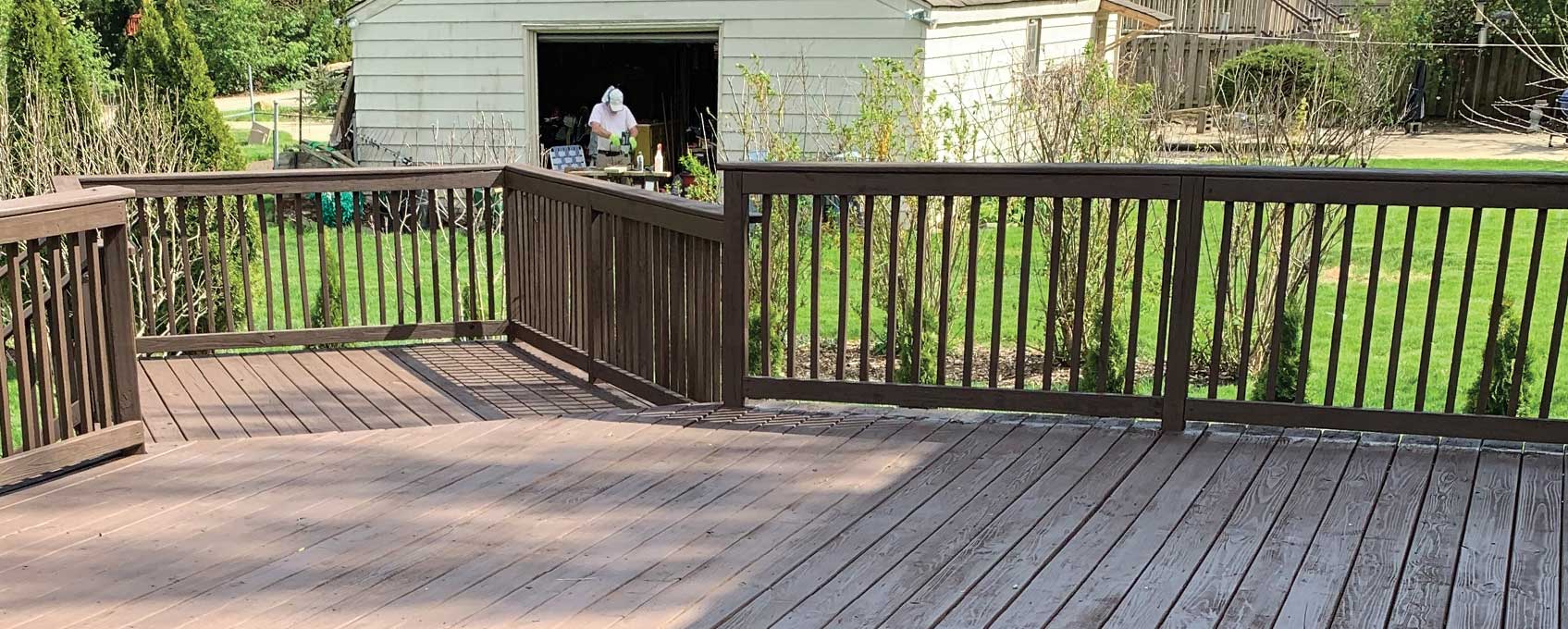 Services from a Deck Staining and restoration Company
One of the most important aspects of power wash is that it is not only fast but has several key benefits. Those customers that opted to pressure washing house can enjoy the following benefits:
Cleaning services. Washing the deck. Removing stains. Power washing.
Elimination of cracks, peeling of laths.
Rearrangement of the rails, if you decide to change something or to eliminate the defect.
Replacement of rails (broken, shaken or dried).
Treatment of rails with special oils to prevent water ingress and future rot.
Treatment with grooves to prevent the appearance of beetles that erode the deck.
Professional cleaning of composite deck surfaces from mold and mildew.
Eradication of scratches and mechanical damage of any scale.
Elimination of the causes of surface`s creaking.
Polishing the surface.
Deck painting or staining.
Our Process
In the restoration process of your deck, we follow a simple scheme:
deck cleaning to remove any debris and peeling paint while sweeping the surface, and/or cleaning it with pressure cleaning;
sanding to ensure perfect adherence of paint or stain;
preparation of the area and marking the edges as well as preparation of paint or stain materials, rollers, and trays;
paint job or deck staining;
afterwards, it's needed to wait until paint or stain dries according to the instructions by the manufacturer.
To give our customers an idea of the costs and time frameworks, we provide a free estimate and approximate time of completion of deck staining service in Winnetka, Northbrook, Wilmette, Barrington and Lake Forest.
When To Stain Your Deck
Deck painting and staining are important elements of house maintenance and should happen regularly. How often one should paint or stain one`s deck, depends on numerous factors such as the current state of the deck and its material, exposure to sun, and the usage of the surface.
To prolong longevity of wood and make it look great, it's advisable to organize staining your deck every 2 to 3 years. However, staining services might be needed more frequently if you notice the following signs:
mold or mildew accumulated on deck;
worn off color of stain;
water soaking into the deck instead of beading up.
Deck Staining and restoration prices in Chicago
Deck restoration costs less than changing the deck coating and its installation. Choosing our company you will not lose, because we provide a full range of qualified services with deck restoration near you and at reasonable prices.
Below is a table of the estimated cost of our services. So you can check that we provide deck restoration service for affordable prices. Before carrying out maintenance operations, our painting team will consult you and, having assessed a situation, will estimate the approximate cost and the plan of action.
Our company has a good reputation and is fully responsible to provide high-quality deck repair. We guarantee moderate deck restoration prices and await your contact for successful and reliable restoration of the deck.
We offer a 100% satisfaction guarantee.
If for some reason you are not completely satisfied with Window Washing Pro, please contact us within 7 days and we will to resolve your issue at no extra charge
Gutter Cleaning in Chicago
Window Washing Pro tackles any residential or commercial cleaning task in Chicago Illinois. We specialize in window washing, residential window cleaning and commercial window cleaning service. Besides, our cleaning company lends assistance with power washing for surfaces covered with debris and mold, and gutters maintenance from cleaning to installation. Contact us to find a solution to your cleaning challenge in Winnetka, Northbrook, Wilmette, Barrington and Lake Forest.